Sewing blogs are blogs about sewing. They can be general sewing blogs or specialty sewing blogs like quilting, dressmaking, and crafts.
There is a multitude of great sewing designers, DIY bloggers, and sewing magazines out there. All contribute their own style and tips here.
Here is the ultimate list of best sewing blogs 2021 most visit when searching for fun about sewing or new easy sewing projects. From beginner to experienced sewing addict this list is certainly going to prove helpful.
No matter if you are looking for information or a guide – there's something for everyone.
A-List of The Best Sewing Blogs 2021
General sewing blogs
Alicia the blog is about sewing and dressmaking tutorials and projects from another sewing addict.
The name of it tells you, that she has a lot to share with us! You will find everything you need to know about sewing and you know you want to tackle the zipper here!
Sew Can She
The blog is about sewing, quilting, and crafts. From beginner to skilled sewist even. A great found here are the tutorials that are perfect for beginners!
The blog is about making and finding inspiration for small sewing projects. And how to make them DIY-style!. It is also a great place to find kids' project ideas and even some great organizational ideas.
This is the blog of a mother and daughter who love to sew. They share a lot they learn on their sewing and fun projects. Make sure you visit this place when searching for good sewing hacks, advanced patterns, and great tips.
You want to start sewing with patchwork then this is your spot!
Organizing Sew Chic Boutique
A spot for all the sewing addicts out there! Here you will find tips for sewing your own wardrobe, great projects with a lot of pictures, and many more. All in one place!
Sew Mama Sew
Mama's site is really filled with great stuff to help organize yourself like a pro. Think about the home organization for your sewing room, how to organize your fabric supplies, and the best way for storing them.
Now you will be able to find stuff really quick!
Curvy sewing collective is a collection of sewing blogs that supports body diversity and acceptance in the home sewing movement. This sewing blog is packed with step-by-step instructions tips, fun suggestions, and pictures to help you to get this retro vibe yourself.
If you're very serious about your sewing then Craftsy is a site worth checking out. The site has got some very high profile bloggers posting tutorials
Best Sewing Bloggers
Here is a list of the best sewing bloggers, they know how to share their passion for sewing and offer great information, suggestions, and tutorials!.
You will find all bloggers in our list of the best bloggers.
A blog about sewing and dressmaking. Mercy shares her passion for this with all of us and she invites you to ask questions! You can find here lots sewing related information, from a beginner level to more advanced tutorials.
Eric is a professional designer, not just anyone. A true and passionate sewing enthusiast that knows how to give back to the community!
You can find lots of tutorials here covering anything from dressmaking to more advanced projects.
Carolyn Friedlander
A blog by Carolyn Friedlander a sewing blogger. The blog is full of inspiring projects drawn from a mixture of arts. Her works are modern and loaded with bold color and sleek lines giving one a wonderfully easy way to fall in love with the site. She is a former architect and quilter.
Read: Get inspired by these 36 Top Best Sewing Bloggers in 2021 Full List
Sewing blogs for beginners
Here is the list of all the best sewing blogs. Each of them has its own specialties, but you will find one that matches your style and taste! and you will find all great sewing blogs for beginners here Beginner sewing blogs.
Beginner Sewing
This sewing site has a lot to help you get started sewing. You can find here lots of sewing hacks for beginners and sewing projects for beginners, all easy to follow with step-by-step instructions. Get ready to start! Beginner Sewing
Full of fabulous ideas for the beginner sewist comes Singer Sewing Blog with step-by-step instructions.
Tilly and the Buttons
Tilly and the Buttons is your next stop for awarding winning patterns and ebooks for learning how to sew. This sewing blog was started 10 years ago by London-based Tilly Walnes.
On this blog, you will find online dressmaking workshops, award-winning easy-to-use sewing patterns, and ebooks such as sewing tools, design details and hack, sewing business, and lifestyle for beginners.
Colette sewing blog provides a variety of stylish and practical sewing patterns for amazing women, magazines, and stores around the world.
Here you will find different tutorials and step-by-step sewing hacks that help to make your own clothes look
One of the best sewing blogs out there. And lots of fun stuff for beginners is to be found here and this blog also contains some great patterns for all sewing addicts.
Gertie's New Blog for Better Sewing has a lot of great information about sewing and all the tips that you need to learn more about sewing.
Step-by-step video tutorials make it easy for you to sew in no time.
Looking for more great sewing blogs for beginners check here
Best Dressmaking Sewing Blogs
When I'm looking for inspiration and tips I visit dressmaking sewing blogs. Often you'll find loads of beautiful garments, tutorials, ideas, and reviews on these sites. I know that there are some great sewing bloggers out there as a look at my blogroll will tell you. But here are some more of my favorites blogs with beautiful dressmaking fabrics.
A site all about vintage-style clothing. Christine is a busy mum so she makes clothes that she can just pick up and wear or make as gifts, instead of making an entire outfit at once.
She shares a lot of tips on fitting and alterations too. What I really like about this blog are her drawings for each post
This blog may have started as a personal project of Rosella Malden, but it has quickly become one of the best dressmaking blogs on the web.
Rosella posts almost every day something related to garment making like tutorials (from simple tops and dresses to wedding gowns) or reviews (of vintage patterns for instance).
Made by Rae blog is mainly about sewing garments but you'll also find great popular posts related to crafts, sewing-related, and other dressmaking projects.
The Crafty Gemini
Vanessa Vargas Wilson is the teacher of our Pulsing Prism Afghanistan. Her blog, The Crafty Gemini has her own sewing page.
This blog contains instructions for garment-making techniques, tips for aspiring sewists, and even information about sewing machines.
Check more dressmaking blogs here
Sewing Blogs for Over 50
If you're over 50 and eager to learn how to sew, these great sewing blogs are for you. You will find top trending fashion styles for ladies of 50 and above. Don't forget to check out the full list of the best sewing blogs for ladies over 50
With over 800 posts, Sew Over It is one of the top sewing blogs for women over 50. The site shares all kinds of tips and tutorials to help you learn how to sew, making your own clothes, and other accessories.
Gloria from Domestic Diva
Shares insights on sewing and shares her experience of creating stunning projects.
Glorious fabrics, cute embellishments, and lovely hand stitch details make this blog a top-notch resource for modern sewists who want to learn how to sew. domestic-divaonline.com
Lori from Lori Miller Designs makes sewing easy and fun. Her blog contains a lot of great tips that you can use to make your own clothes, covers, and bags – all beautifully made! for more information about Lori designs
Read: Looking Good at Any Age: Full List of Sewing Blogs for Over 50 in 2021
Fashion Sewing Blogs to Follow
Fashion sewing blogs for sewing inspiration. We have compiled a list of top killer fashion sewing blogs you should check out.
The name of the blog is from the owner's full name. Her passion for sewing started a few years back when a friend gave her a sewing machine that she never ever knew how to use it.
When she finally figured out how to use it, a few months later, she experienced an accident that broke her wrist and arm and made
Palmer/Pletsch fashion sewing Blog is operated by Pati Palmer and Melissa Watson. They are all about improving the clothes and tailoring methods so you can rock it as well as wear it in style. The blog is a wonderful way to improve tailoring skills and fashion sewing tips.
She sewed with her husband Norris Dánta Ford. When she's not making beautiful clothes, she runs an award-winning fashion and DIY website. Here s her tutorials and outfits that would captivate any creative sewer.
More blogs are here in the full list of fashion sewing blogs
Sewing Blogs for Kids and Baby Websites
If you're a parent eager to teach your kids about the basics of crafting, sewing, and DIY-ing, these are the best sewing blogs for kids and babies:
Remember to check out a full list of kids sewing blogs and baby projects.
It is another source or sewing pattern that you can use in making modern clothes and accessories. Ikatee provides patterns for dresses, tops, skirts, bags, purses, and more fashion items.
The Nifty Thrifty
If you are looking for sewing tutorials to craft handmade baby clothes then this blog will be very useful. Get the step-by-step process on how to make adorable baby clothes, sewing baby gifts.
Diapers Sewing
With a little help from these sewing blogs, I hope you will be able to sew a pair of comfy custom-fitted diapers for your child and even for adults.
That's indeed something that everyone needs at home. Check the full list here Sewing blogs for kids.
Quilting blogs
Quilting is a popular form of hand stitching. It is used to make bedspreads, quilts, and other textile items of home furnishing textiles such as tablecloths and tea towels. Here are some great quilting blogs for inspiration.
Mister Domestic has a blog specifically dedicated to quilting. He also makes hat and backpack sewing lessons as well as embroidery and crochet crafts.
He's master crockery and a quilter. Mr. Domestic has great skills and talent in his trade.
A blog for anyone who loves quilting and wants to learn more with detailed simple tutorials. The beginner can also understand easily. She gives good tips for choosing the right pattern that you are looking for.
A blog for beginners and intermediate quilters. It is a multi-author site, so you may find a variety of articles about block patterns, scrapbooking projects, and other topics related to home décor.
A blog with simple and detailed instructions to make a variety of quilting patterns. Besides sewing tutorials, You can also find tips on choosing the right clothes for crafts.
This is a magazine site that focuses on quilt patterns, but you can see some informative articles related to sewing including basic sewing lessons and sewing tips for beginners.
Check the best quilting blogs in our full list
Embroidery and cross stitch
If you're looking for some of the most adorable patterns and adorable embroidery projects this may be the right place!
You can have a look at this site for original free cross-stitch patterns, covering all four sides, 3D effects, and more.
It is one of the most informative blogs to learn cross-stitch pattern-making video tutorials.
This blog is one of the best websites for cross-stitch patterns. If you want to make a list of good cross-stitching blogs this site should be on that list.
It provides many patterns and projects for free which you can easily sew with your hands and start making without any trouble.
Liz Stitches is another great website for free cross stitch patterns by Liz a pattern designer and sewing fanatic. The site has such a wide collection that you will not be able to stop browsing once you start!
She provides detailed instructions on how to do the stitching and the working area with a color chart which will make it very easy to follow.
Please check here for a full list of Cross Stitch blogs
Crafiting Blogs
If you like to craft your own amazing stuff then here is a full list of crafts blogs that will incense your heart with a lot of awesome ideas and guides.
You have to check the full list here Craft Blogs for Kids, Sewing Projects, Handmade Gifts here Best Crafting Blogs
A blog for creative sewing people who love crafts. You can find a variety of embroidery patterns and other handcraft projects here.
If you're looking for a good source of inspiration, this is the site to bookmark.
There are also some basic sewing lessons in this blog that beginners will surely appreciate.
A website for crafters who have the intention to share their work. The tips and videos will surely help you in crafting your own pieces of art.
Handmade Gifts for Him
If you're looking to give your boyfriend something special, there are some amazing ideas here Handmade gifts for him
Thinking about gifting something to your love and want to give it a personal touch?
Check out here Best Craft Blogs in our Full List and find out what you like most!
Vintage sewing blogs
If you want to read some of the best vintage sewing blogs then click here
Wonderfully illustrated tutorials on how to sewing clothes for little girls.  You will find many patterns and projects in this blog that are easy to follow with detailed instructions.
Some of the tutorials is pretty similar to the ones you see in magazines.  
The videos section has some vlogs giving a look at how she makes everything from start
The blog of a mommy who has been sewing for years and wants to share her experience with others.
She provides tips on how you can sew anything from your home by using your common sense and the right tools!
A blog with a collection of historical patterns. You will find vintage fashion patterns and tutorials on how to make them here!
Check out here Vintage sewing Blogs in our Full List and find out what you like most!
Mens sewing blogs
This blog is about sewing for men. You will find many modern sewing patterns and some great advice on how you can sew your own menswear.
Browse through this website to find out more information.
A blog that offers tutorials on much men's fashion including shirts, pants, and even underwear.
The guides will help you to make a breezy tunic top or how you can design your own bow ties with the help of this
If you're a male looking to sew, this blog is perfect for you. Andrew a sewing fanatic is always ready to help out men who want to learn more about sewing!
Check out here Men's sewing blogs in our Full List and find out what you like most!
Sewing Tutorial Blogs
Directory of sewing tutorials by topic, from beginner to advanced.
Instructables is a great resource with many tutorials on basic or more advanced sewing techniques. Also offers online classes
A very fun blog with lots of tutorials and sewing projects, from beginner to intermediate level. 
This is a great blog with lots of helpful tutorials including projects, patterns, and step-by-step instructions.
Check out here sewing blogs tutorials in our Full List and find out what you like most!
Youtube Sewing Channels
If you are a visual type or do not like reading, and looking for a comprehensive sewing techniques videos library?
Here are Youtube sewing channels you should check out now.
A Youtube Channel with lots of tutorials on the basics and intermediate sewing techniques.
If you are interested in sewing techniques with a lot of projects, this is the channel for you. A lot of interesting sewing tutorials, from beginner to advanced.
This is a great Youtube channel to learn some basic and advanced techniques, with a lot of sewing project tutorials. A must-visit for anyone who wants to improve their skills in Sewing Machine Techniques.
Here is a full list of Youtube Sewing Channels and find out what you like most!
Black Fashion bloggers
There are plenty of black fashion bloggers, with great sewing and style content. They share their sewing projects online, either patterns or tutorials.
Here is the list of some Interesting Black Fashion Bloggers and black fashion blogs you should check
Frederique Harrel is a fashion blogger with a lot of excellent sewing tutorials. You will find here full step-by-step basics, including patterns and projects for free.
Tamu McPherson is a black fashion blogger of the blog Curvy Fabulous and she posts a lot about sewing. Tamu shared many great tutorials on different topics from beginner to advanced level, including lots of dress patterns and basics.
The blog is about fashion, style, and lifestyle. The site has a great section filled with different DIYs and sewing projects.
Jadore Fashion is a blog dedicated to fashion, beauty, and lifestyle. Here you can find lots of great tutorials and tips on sewing style projects with patterns for beginners by Stella-Uzo, such an inspirational creator!
Check our complete list of Black fashion bloggers and Black fashion blogs
Sewing Podcasts
If you want to do some hand sewing or learn some new tricks from experienced seamstresses and sewers, podcasts are the solution! Here is the top sewing podcast for your inspiration.
If you are looking for a sewing podcast to keep up with your favorite hand stitching techniques, this is the one.   A high-quality audio show hosted by two professional seamstresses who are passionate about sharing their knowledge and experience.
Stitcher's Brew Podcast 
A podcast for anyone wanting to learn about sewing, quilting, and fiber arts.  With a ton of great content from the hosts. stitcher.com These are just a few examples of what you will find in our Full List of Sewing Podcasts.
A fun and informative podcast for anyone interested in sewing.  They also have great tutorials videos on a variety of subjects including quilting, embroidery, knitting, and more!   
A great resource for all types of sewing podcasts, with written tutorials and hundreds of pictures.  Includes patterns for beginners and advanced sewers too!
Online Sewing Community  
If you want to connect with other sewers and be inspired by the talented craftswomen from around the sewing world, Here is a list of the best great online community for everyone.  Lots of inspiration, tutorials, videos, and more!  
A great online community sharing tips and ideas for sewing enthusiasts, from beginner to advanced level.
A great online sewing community for everyone who loves to make things from scratch!  Lots of tutorials and ideas.
If you are a beginner or intermediate sewer and need some sewing advice from more advanced sewers, this is the place to get it.  Great Sewing projects with video tutorials too!
We compiled a full list of sewing communities here
Knitting Blogs and Websites
If you prefer something very soft and warm for your next project, here are great knit blogs that will keep you busy trying out new techniques.
Check out our Full List of Knitting Blogs and find out what you like most!
Sewing Pattern Blogs
If you are looking for sewing patterns or maybe outdated commercial pattern instructions, this is the list with all kinds of great blogs and websites to visit. Check out here in our Full List of Sewing Pattern Blogs and find out what you like most for pattern reviews!
A great pattern blog with a unique selection of patterns and tutorials for both sewing beginners and advanced sewers.
The Foldline Patterns
This website is best known for its extensive Sewing Patterns section.  It's the right place to visit if you want to find patterns for beginners and experienced sewers.  
She provides both the new and experienced bra makers inspiration and guidance through her tutorials – patterns and book.
Besides she gives inspiration from new as well as experienced bra makers by her pattern and tutorials she shares on her blog.
Oliver S – Sewing patterns for kids and family
Do you have a child who is obsessed with sewing?  This is the place for you!  You can download a variety of projects your kids will love to do, including blankets, stuffed toys, and more.
A great selection of patterns, tutorials, and other resources.  If you love to sew bags and handbags, this is the right place for you.
Be sure to check our complete list with great links
Sewing Magazines
What would be sewing without some good magazine, right? So here are great online magazines with amazing content.  Check out all of them – at least I'm sure you will find something that interests you!
A great sewing magazine with a lot of interesting and creative projects for both beginner, intermediate and advanced sewers.  
It also has online sewing tutorials, videos, and articles about fashion trends around the world.
UK's best sewing magazine with awesome patterns for DIY dressmakers and sewists such as indie patterns.  
An online magazine filled with great tutorials to help you sew your own clothing, crafts, and much more!
Easy to follow patterns and instructions from Threads magazine.  Loosen up with new fabrics, trims, threads, and more in the Spring issue!
If you are a quilter, this is the magazine for you!  All about all types of quilting and patchwork projects with step-by-step tutorials.  
Be sure to check our complete list of Sewing Magazines
Sewing Books for Beginners
If you are looking for a list of sewing books to help you start your sewing journey, then here you go!  Can't wait to share one that I love and is worth reading.
Gertie's New Book for Better Sewing
One of the best sewing books for beginners 2021 by Gretchen Hirsch is everything you need if you're a beginner Including sewing tricks and tips for perfect sewing, pattern making, sewing techniques, and how you can create gorgeous perfect outfits.
Sewing For Dummies
A great book for anyone who wants to start with easy projects. You will find helpful tips, step-by-step photos, and a few basic projects to get you started.
Love at First Stitch: The Essential Guide to Sewing
This book is highly recommended for beginner sewers because it has tips, tricks, and instructions that would help you get started.  
It also includes a whole lot of projects with easy-to-follow steps.
Crochet Blogs / Crochet Bloggers
If you are into crochet, a great place where you can find more information is this Crochet Bloggers and blogs Collection.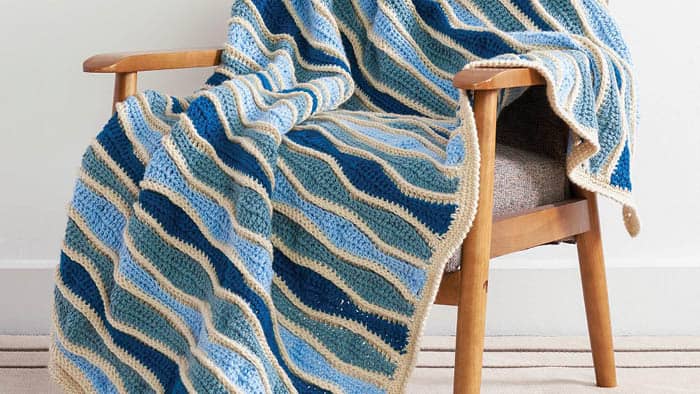 One of the biggest and most popular crochet websites with a lot of patterns for all skill levels. A great site to visit!  
A great collection of crochet patterns and tutorials for beginners.  
A great collection of trendy, cool, and unique crochet patterns for those who adore crocheting.  
A fantastic collection of free crochet patterns, tutorials, and inspiration.  Check it out!  
Find all crochet blogs and bloggers in a full list here
Australian sewing blogs
I recently started collecting online sewing blogs from Australia with the goal of gathering them in one place to make it easy to follow and find your favorite Australian sewing blogs.  Check them out!
This online diary has been created to share my sewing projects, ideas, and thoughts with anyone who shares my passion for creating.    I make simple sewing DIY projects that you can do at your own pace with easy instructions.
The handmade, the vintage, the thrifted.  I'm a Melbourne-based blogger and I share my adventures in sewing, crafting, and creating every day.  
A blog filled with sewing tutorials, reviews, and step-by-step guides to help you complete your projects in a breeze.
UK Sewing Blogs
This is a collection of UK sewing blogs, the most active and popular ones that I have found.  With this list, you will be able to follow sewing projects from around the corners in the UK.
Love Sewing is all about sewing, crafts, and card making. Whether you are interested in learning how to make clothes or even crafting a handmade card for the special ones.
A blog made for sewing lovers, a place where you can get inspiration and learn new ideas to broaden your sewing skills.  
How do I start my own sewing blog?
If you are a beginner and don't know how to start your own sewing blog, here is how.
First of all, remember that blogging is about creating content for people who need help and information in their lives; It is not just about selling products or services.  
It's important to keep this in mind because without providing useful information, you will not be able to build a loyal readership and when that's the case, it will be hard to get visitors back.  
1. Decide what your blog is about by deciding on its niche (topic). For example: If you do 20 minutes for free.
Read a complete guide on how to start a sewing blog.
SEWING BLOGS FREQUENTLY ASKED QUESTIONS / FAQs
What is the easiest thing to sew for beginners?
Getting the ideas of what to sew out of your head can be very challenging. If you're looking for easy and simple sewing projects for beginners to get you started here we go.
Laptop case
Ipad sleeves
Birthday banners
Baby bibs
Summer bag
Pajama pants
Superhero capes
Key fobs
What do I need to start sewing?
There are several things you need to get your sewing started and this includes;
A pair of fabric scissors, a pair of embroidery scissors, seam ripper, rotary cutter, tape measure, magnetic pin holder, chalk, cutting mat, needle threader. seam gauge, thimbles, square quilting ruler, dryer sheets, inking scissors.
Can I learn to sew online?
Yes, in this post we have included the best sewing blogs to help you learn how to sew like a pro. They include step-by-step sewing classes and tutorials.
Top Sewing Blogs in Conclusion
What is your opinion on this article? What do you think about the list of sewing blogs that I have mentioned above? Do you know any other great sources to find interesting and top-quality sewing blogs?
Are there are any other things that you would like to add or comment on about these blogs?
Please share them in the comments section.